Science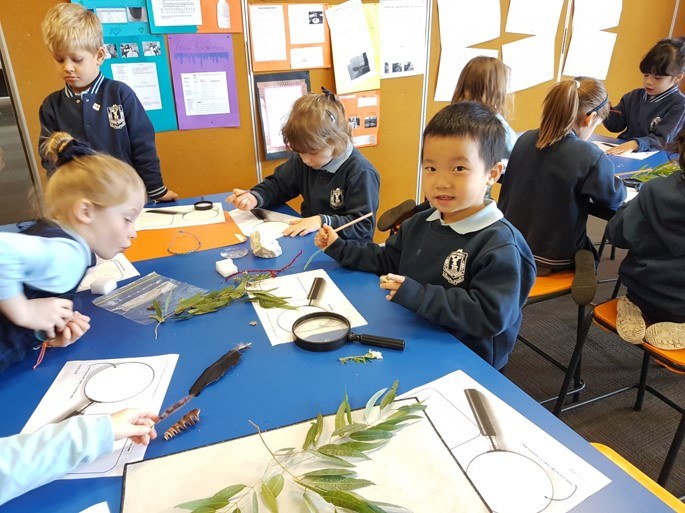 At the primary level the Victorian Curriculum Science is divided into two strands: Science Understanding and Science Inquiry Skills. Science Understanding covers the students' knowledge of science concepts and is broken down into five areas- Science as a human endeavour, biological science, physical science, chemical science and earth science. Connecting all of this knowledge are the inquiry skills used in science- Questioning, predicting, planning, conducting, recording, analysing and communicating scientific ideas.

Throughout their time at Hartwell students are exposed to a wide range of investigation types, topics and modes of presentation that allow them to build the confidence and independence to understand the science presented to them in real life and provide them which a strong foundation of knowledge and skills they can build on as they progress into high school.
Science as a specialist subject at Hartwell begins in Prep (Foundation?) with students introduced to the basic concepts of science inquiry through hands-on, often play-based activities using materials students are familiar with such as toys, water and our natural environment.
In Years One and Two, students begin to develop an understanding of how to conduct simple experiments that include asking a "What would happen if..?" question, making and observation and recording their results. Students are encouraged to make predictions and explain what they observe as well as give reasons for their ideas.
During the middle years, students develop their ability to use more formal language, measurement and processes to conduct their investigations. This includes
introducing the idea of fair testing, the use of various tools for measurement and explaining their ideas using scientific language. Students begin developing more independence, moving from following simple procedures to working as a class or group to suggest ways to fairly investigate a given question.
Year Five and Six students focus on working collaboratively with minimal teacher intervention to consolidate their understanding of basic concepts that will ensure they are able to succeed in high school science. In particular, they work to develop a strong understanding of how to plan a fair test, how to decide what kind of data or information they should collect and how to assess the effectiveness of their own and other's experiments. Students are given opportunities to choose investigation topics and presentation modes that interest them- including the use of ICT to create digital representations of scientific ideas.
Students at all levels are encouraged to engage with Science outside of the science classroom as part of their everyday learning through the Inquiry program and in their home lives. Students have many opportunities to extend and enrich their Science learning through PIE programs, incursions, excursions as well as participation in competitions and programs outside of the weekly Science program.