Visual Arts
We have a rich and exciting Visual Arts program at Hartwell with opportunities to engage in a variety of art forms such as drawing, painting, printmaking, collage, textiles and sculpture. Our program is planned in line with the Victorian Curriculum and is flexible to allow for our children's needs and interests.

Students work individually or as part of a group and are encouraged to share and discuss their own work and that of others. They gain appreciation of local and well-known artists and tasks are usually open ended to encourage children to express and challenge themselves.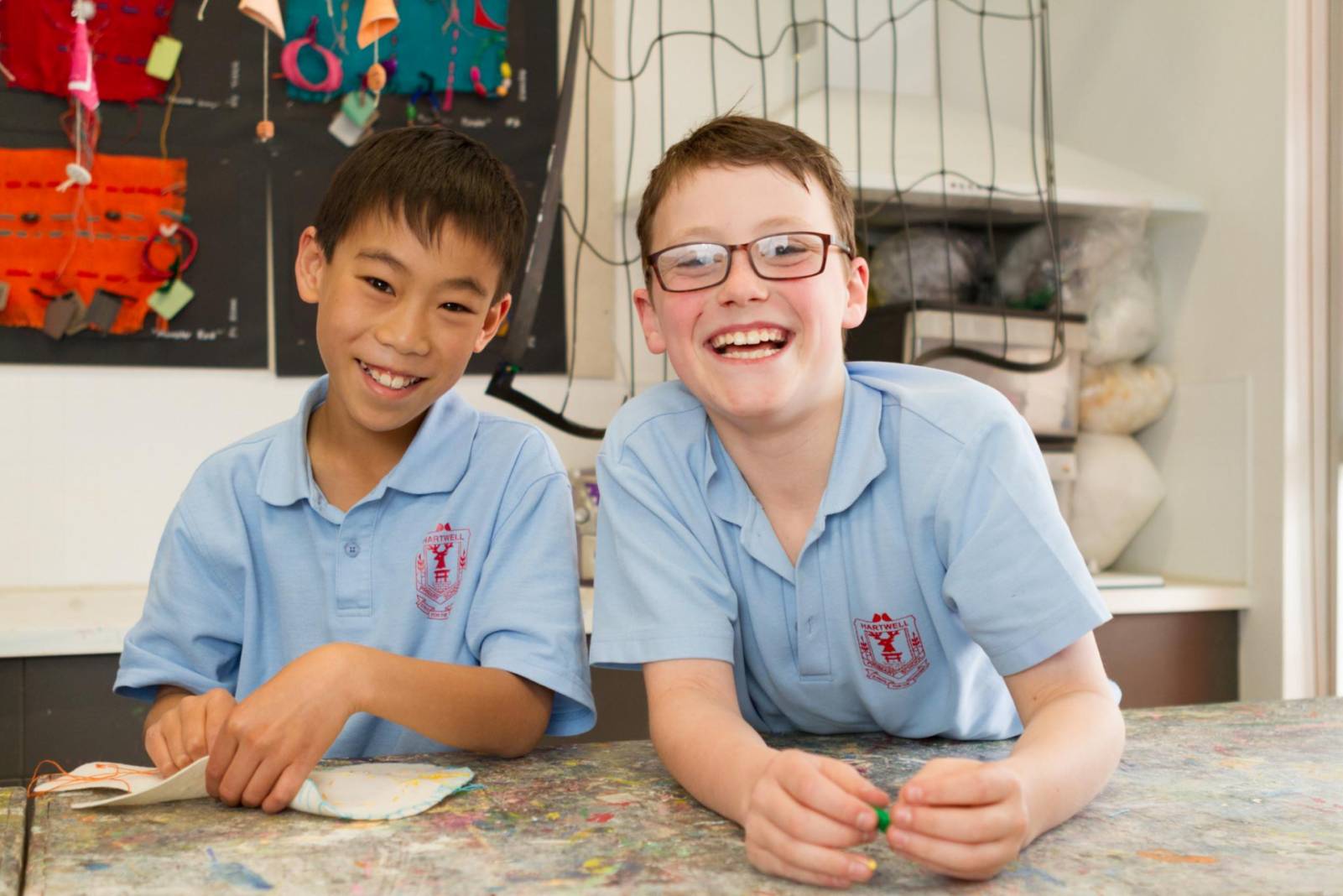 Our art room is a vibrant, well equipped learning space, ideal for developing students' skills and exploring their creativity. We are fortunate to have a kiln and a 3D printer.
Artwork produced by our talented students is celebrated and displayed both in the art room and around the school for everyone to enjoy.